START
JUMPSTART YOUR LOOK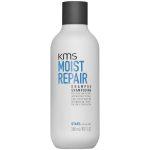 MOISTREPAIR SHAMPOO
REPLENISHES MOISTURE AND REPAIRS DAMAGE.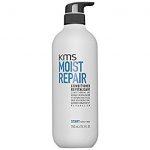 MOISTREPAIR CONDITIONER
REPLENISHES MOISTURE AND REPAIRS DAMAGE WHILE HELPING RESTORE THE HAIR'S NATURAL PROTECTIVE COATING.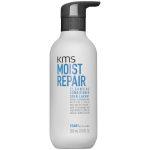 MOISTREPAIR CLEANSING CONDITIONER
GENTLY CLEANSES AND DETANGLES DAMAGED, COARSE, CURLY OR COLOR-TREATED HAIR WITHOUT AN ADDITIONAL SHAMPOO OR CONDITIONER.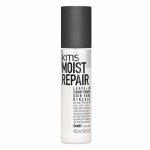 MOISTREPAIR LEAVE-IN CONDITIONER
SPRAY IN TOWEL-DRIED HAIR FOR INSTANT MOISTURE AND COMPATIBILITY WITH HEAT PROTECTION.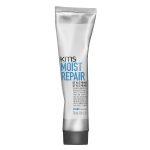 MOISTREPAIR REVIVAL CREME
INSTANTLY IMPROVES MANAGEABILITY AND ADDS BODY WITHOUT WEIGHT.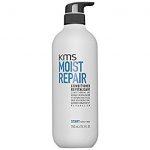 MOISTREPAIR ANTI BREAKAGE SPRAY
STRENGTHENS HAIR THAT'S PRONE TO BREAKING, SPLITTING OR SNAPPING OFF.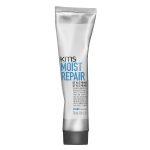 MOISTREPAIR STYLE PRIMER
REPAIRS THE HAIR'S SURFACE FOR HEALTHIER FEELING HAIR AND EASY STYLE-ABILITY.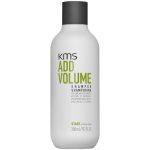 ADDVOLUME SHAMPOO
STRENGTHENS TO GIVE FINE, LIMP HAIR A LIFT.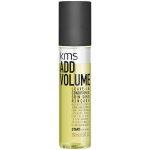 ADDVOLUME LEAVE-IN CONDITIONER
CONDITIONS WEIGHTLESSLY AND PROVIDES FULLNESS.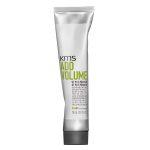 ADDVOLUME STYLE PRIMER
MAKES FINE AND LIMP HAIR LOOK AND FEEL THICKER FROM ROOT TO TIP FOR EASY STYLE-ABILITY.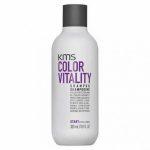 COLORVITALITY SHAMPOO
PREVENTS COLOR FROM FADING AND RESTORES RADIANCE.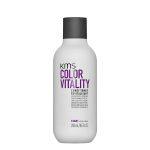 COLORVITALITY CONDITIONER
MOISTURIZES AND RESTORES RADIANCE TO COLOR-TREATED HAIR.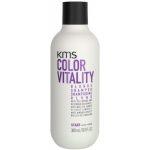 COLORVITALITY BLONDE SHAMPOO
ENHANCES BLONDE TONES AND REDUCES YELLOWING OF GRAY-, LIGHTENED, HIGHLIGHTED OR NATURAL BLONDE HAIR AFTER JUST ONE USE.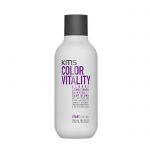 COLORVITALITY BLONDE CONDITIONER
COLORVITALITY BLONDE CONDITIONER ILLUMINATES BLONDES WHILE MOISTURIZING AND REPAIRING DAMAGE.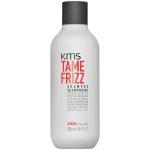 TAMEFRIZZ SHAMPOO
THE FIRST STEP IN FRIZZ REDUCTION AND IMPROVED MANAGEABILITY.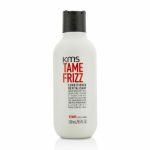 TAMEFRIZZ CONDITIONER
REDUCES FRIZZ AFTER JUST ONE WASH AND MAKES HAIR EASIER TO MANAGE.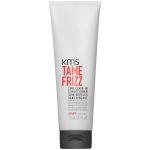 TAMEFRIZZ CURL LEAVE-IN CONDITIONER
MOISTURIZES AND SMOOTHES CURLS WITHOUT WEIGHT WHILE REDUCING FRIZZ.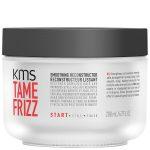 TAMEFRIZZ SMOOTHING RECONSTRUCTOR
REVIVES AND SOFTENS EVEN THE MOST DEEPLY-STRESSED OR OVERWORKED HAIR AND TAMES FRIZZ.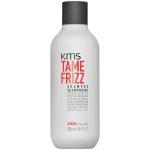 TAMEFRIZZ STYLE PRIMER
DEEPLY NOURISHES AND SMOOTHES UNRULY, FRIZZY HAIR FOR EASY STYLE-ABILITY.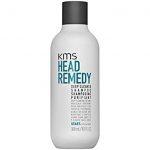 HEADREMEDY DEEP CLEANSE SHAMPOO
A CLARIFIER TO REMOVE BUILDUP FROM PRODUCT RESIDUE, HARD WATER, MINERALS AND POLLUTANTS.
HEADREMEDY ANTI-DANDRUFF SHAMPOO
PROVIDES SOOTHING RELIEF TO ITCHY SCALP AND FLAKING ASSOCIATED WITH DANDRUFF.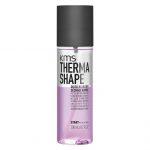 THERMASHAPE QUICK BLOW DRY
SPEEDS DRYING TIME BY UP TO 50%.
STYLE
BRING YOUR LOOK TO LIFE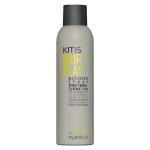 HAIRPLAY MAKEOVER SPRAY
DRY SHAMPOO THAT BUILDS BULK INTO FINE HAIR.
HAIRPLAY SEA SALT SPRAY
SALT FROM THE DEAD SEA HELPS TO PROVIDE FULLNESS.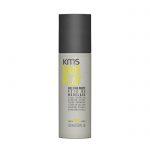 HAIRPLAY MOLDING PASTE
PROVIDES TEXTURE WITH A MODERN, NATURAL FINISH.
HAIRPLAY MESSING CREME
CREATES INSTANT DAY-AFTER TEXTURE AND WORKABLE GRIP.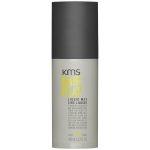 HAIRPLAY LIQUID WAX
HOLDS LIKE A GEL AND STYLES LIKE A WAX.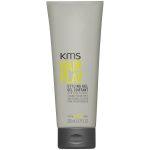 HAIRPLAY STYLING GEL
GIVES GLOSSY SHINE WITH HOLD AND CONTROL.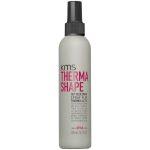 THERMASHAPE HOT FLEX SPRAY
USE THIS MEDIUM HOLD PREP SPRAY FOR HEAT-ACTIVATED SHAPING AND HOLD.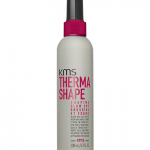 THERMASHAPE SHAPING BLOW DRY SPRAY
GIVES LIGHT BODY, MOVEMENT AND TEXTURE TO YOUR BLOWOUT.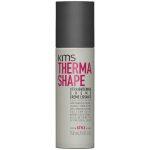 THERMASHAPE STRAIGHTENING CREME
SMOOTHES TO TAKE HAIR FROM CURLY TO STRAIGHT, WITH HOT TOOLS.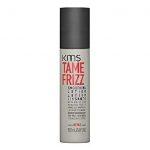 TAMEFRIZZ SMOOTHING LOTION
PROVIDES INSTANT COMBABILITY AND REDUCES FRIZZ DURING BLOW DRYING.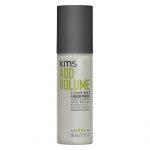 ADDVOLUME LIQUID DUST
CREATES MASSIVE FULLNESS WITHOUT THE MESS OF A POWDER.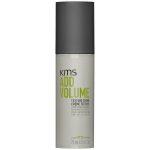 ADDVOLUME TEXTURE CREME
ACTIVELY PLUMPS EACH HAIR STRAND FOR ALL-OVER BODY AND FULLNESS.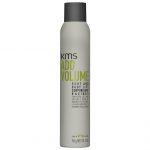 ADDVOLUME ROOT AND BODY LIFT
LIFTS ROOTS AND PROVIDES TARGETED VOLUME.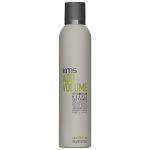 ADDVOLUME STYLING FOAM
PROVIDES LONG-LASTING BODY AND STYLE SUPPORT.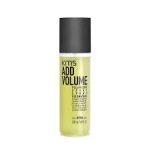 ADDVOLUME VOLUMIZING SPRAY
GIVES BUILDABLE VOLUME AND INTENSE FULLNESS.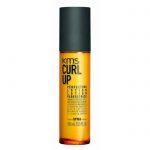 CURLUP PERFECTING LOTION
BEAUTIFIES AND ENHANCES NATURAL CURLS, REACTIVATED BY SCRUNCHING.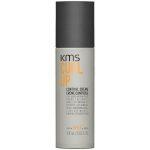 CURLUP CONTROL CREME
CURL BUNDLING AND FRIZZ CONTROL.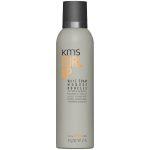 CURLUP WAVE FOAM
CREATES SOFT WAVES WITH NATURAL MOVEMENT.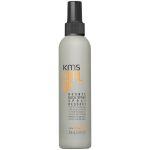 CURLUP BOUNCE BACK SPRAY
ACTIVATES CURLS FOR INTENSE CURL RETENTION.
FINISH
DEFINE YOUR STYLE STATEMENT
HAIRSTAY WORKING HAIRSPRAY
A DRY SPRAY WITH TOUCHABLE, MOVABLE FINISH – THE CREATIVE FINISHER.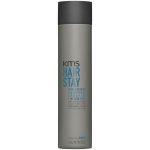 HAIRSTAY FIRM FINISHING HAIRSPRAY
PROVIDES A STRONG QUICK-DRYING HOLD WITHOUT THE CRUNCH.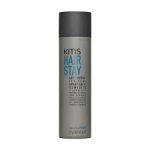 HAIRSTAY ANTI HUMIDITY SEAL
UP TO 72-HOUR WEATHER-PROOFING FOR FINISHED LOOKS.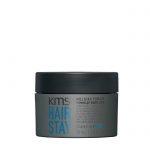 HAIRSTAY MOLDING POMADE
100% GROOMING. 0% GREASINESS. FOR RESHAPEABLE, POLISHED STYLES WITH STRONG HOLD.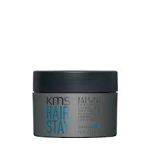 HAIRSTAY HARD WAX
FOR DEFINITION AND RESTYLEABILITY WITHOUT THE TYPICAL GREASY HAIR FEEL OF A CLASSIC WAX.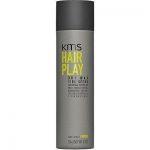 HAIRSTAY DRY WAX
CREATES ROUGH DEFINITION WITH A FLEXIBLE HOLD.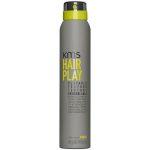 HAIRSTAY PLAYABLE TEXTURE
WEIGHTLESS STYLING AND LASTING FINISH – LET'S YOU REWORK YOUR STYLE ANY TIME YOU LIKE.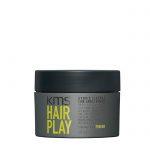 HAIRPLAY HYBRID CLAYWAX
DRIES LIKE A CLAY, MOLDS LIKE A WAX. FOR RESHAPEABLE STYLES UP TO 72 HOURS.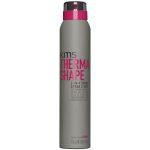 THERMASHAPE 2-IN-1 SPRAY
SHAPE WITH HOT TOOLS AND TAKE AS A FINISHING SPRAY FOR EXTRA HOLD AND SHINE.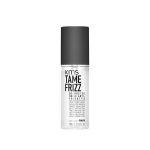 TAMEFRIZZ DE-FRIZZ OIL
FRIZZ AND HUMIDITY CONTROL FOR UP TO 3 DAYS.